The News
Business Solutions
Last Updated on Wednesday, 24 August 2011 15:15 Friday, 05 November 2010 15:14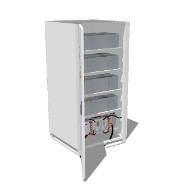 We have Solutions for everybody!
Integrated Power Technology can advise and support the client throughout the whole design and development process. Our team will develope a solution that supports your needs bith now and in the future.
We have the ability to build and transport your solutions anywhere in the world. Coupled with complete building integration our solutions are second to none.